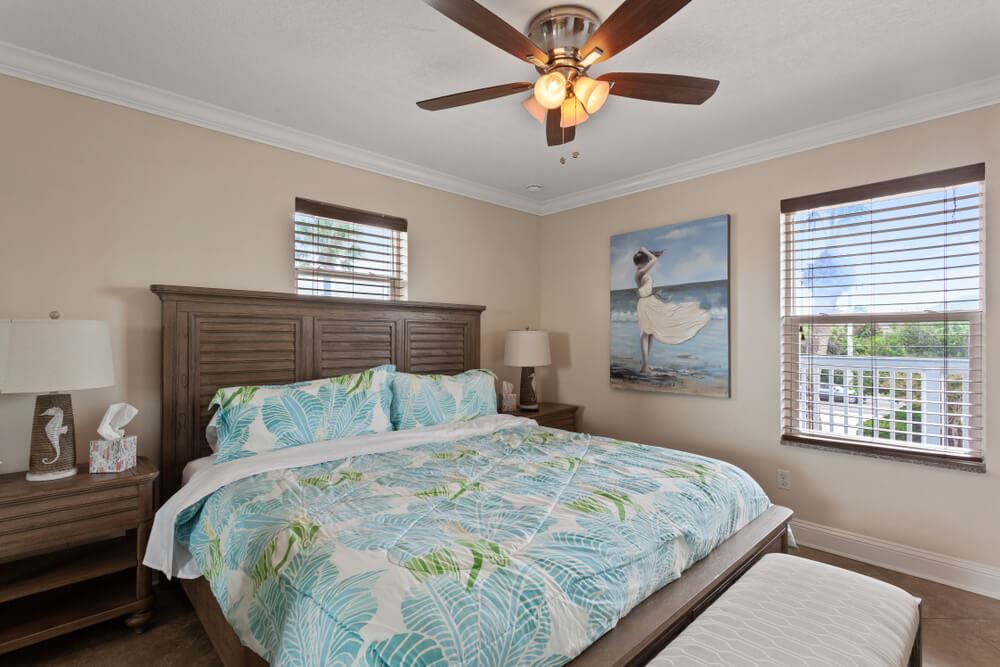 Ceiling fans are an excellent addition to your home. Whether you get ceiling fans installed in your bedrooms, living room, or dining room, the increased air circulation can help cut costs both during the warmer months as well as at cooler times during the year.
If you have been considering having ceiling fans installed but aren't sure you want a large light fixture hanging down, then it's time you learned about low profile ceiling fans from your local electricians.
WHY CHOOSE A FLUSH MOUNT CEILING FAN
It is pretty common to see ceiling fans on a downrod—the name of the rod that goes between the main ceiling fan fixture and the ceiling mount—but not everyone likes the aesthetic or has other issues. Instead of going with a ceiling fan that needs to go on a downrod, consider these reasons to choose a flush mount ceiling fan.
Increased stability – Due to the movement of the fan blades, ceiling fans tend to vibrate a bit, or at least appear to move. Ceiling fans that are professionally installed are safe, but if you are uncomfortable with the potential movement of a ceiling fan, a flush-mounted ceiling fan is more stable than one on a downrod.
Low profile – Rooms with lower ceilings can have a difficult time accommodating a ceiling fan that needs to hang down. If you have low ceilings and don't want to bang your head on your ceiling fan, a low profile ceiling fan is perfect.
Circulate the air – If your ceiling height is under 9' tall, then a flush mount ceiling fan is perfect for circulating the air in your room. Whether you want to cool down a room or help push hot air down to warm up your space, all you have to do is switch the direction your fan blades are spinning to enjoy circulated air.
BASIC STYLES OF LOW PROFILE CEILING FANS
When it comes to low profile ceiling fans, there are three basic styles for you to choose from. Once you know what style of fan you would prefer to have installed, you can work from there to find the ideal light fixture for your home.
CENTRAL LIGHT CEILING FAN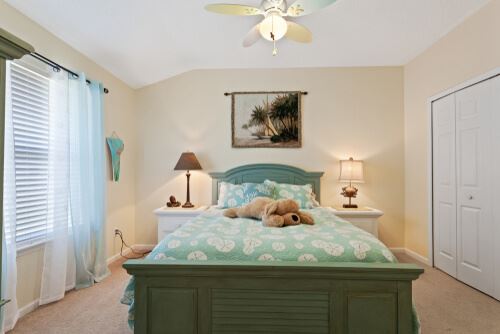 One of the most common and more modern designs for ceiling fans is the central light ceiling fan. With one light source, this style of a low profile ceiling fan is best-suited for a smaller room like a kid's bedroom. Otherwise, it may not provide enough light.
MULTIPLE LIGHTS LOW PROFILE CEILING FAN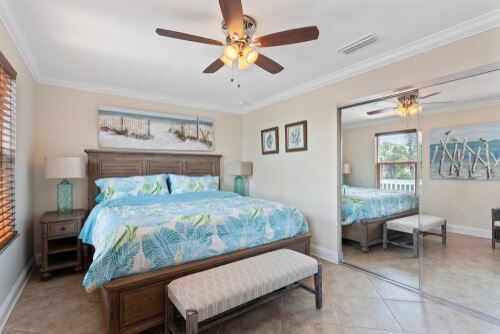 A low-profile ceiling fan with multiple lights is often what people visualize when talking about ceiling fans. This classic style provides more illumination than a central light ceiling fan. However, the downside is that this style of light fixture can often look dated.
NO LIGHT FLUSH MOUNT CEILING FAN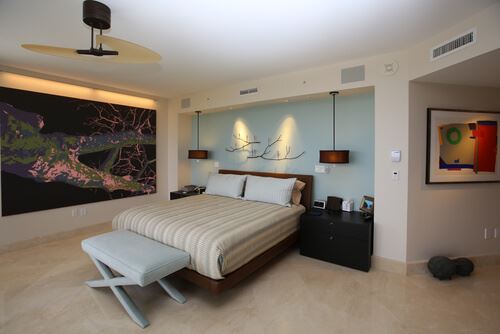 Not all flush mount ceiling fans need to come with lights. If you already have good lighting—i.e., the living room has recessed lights, plenty of natural light, etc.—then you may want to opt for a ceiling fan with no area for a light bulb. This style of fixture generally looks more modern and chic.
Along with the body style options you have available, there are a plethora of options when it comes to what materials you want. Everything from wicker fan blades to linen blades is available, and you can definitely find a flush mount ceiling fan in the colors that would work best for the room you want it installed in.
HAVE HEDGEHOG ELECTRIC DO YOUR CEILING FAN INSTALLATION
Installing a ceiling fan on your own can range from tricky to outright dangerous, as these lights are heavy and awkward for your average homeowner to handle. Whether you need your current light fixture changed out for a ceiling fan or you want wiring installed so that a ceiling fan can be installed, you can count on HedgeHog Electric.
If you are ready to swap your current lights out for new ceiling fans, feel free to contact us today to receive a consultation and our bid on your ceiling fan installation work.