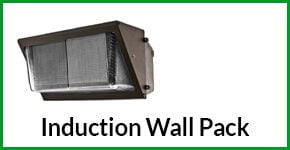 Different factors qualify induction fixtures as among the best products in the fixtures' market, including significant energy savings, light output, and lifespan. The fixtures are especially ideal for upgrading lighting to improve efficiency without affecting light output.
Apart from being efficient, induction fixtures maintain 85% of their original light output during their entire lifespan. This is remarkable considering that ordinary HID high bay lamps produce only 40% of their original lumens just after a year, with the light output continuing to fall by more than 50% as long as they remain in use. In spite of this reduction, the lamps continue consuming the same level of power from the time they are installed to their replacement.
When shopping for fixtures must consider various factors, including the lifespan of the fixtures and their warranty. The purchase price should be a secondary factor. While Induction fixtures are relatively more expensive than many types of fixtures, they save on maintenance and energy. This means that they are more economical in the long run.
Applications:
Parking lot lighting
Carlot of lighting
Landscape lighting
Security lighting
Area and storage lighting
Building accent lighting
RMP efficient lighting incentive:
As a Rocky Mountain Trade Ally Hedgehog Electric is trained and equipped to take our customers from concept and design to installation according to the Rocky Mountain Power guidelines so as to make our customers eligible for the largest RMP incentives possible.