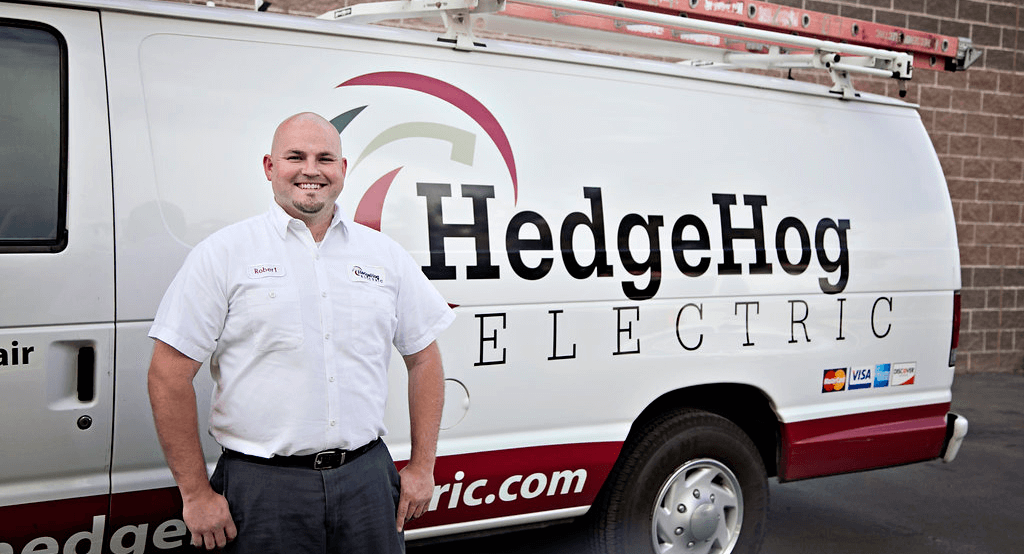 While other career paths and jobs are diminishing, skilled labor workers like electricians are in high demand. As our world embraces more technical advancements, the need for well-trained and experienced electricians has become obvious, and there is no better time for you to become a licensed electrician.
In order to become a licensed electrician, it is necessary to complete training that is a mix of education and experience. The end of that training culminates in an exam that is administered by the state. The requirements for each state can be different, so it is important that an electrician knows what is expected for their area of work.
As HedgeHog Electric is a Utah-based electrical company, we will focus on how you can become a licensed electrician in Utah, fulfilling all the necessary requirements.
CONSIDER WHAT AN ELECTRICIAN DOES
If you are sure that becoming an electrician is the right path, you can skip to the section below on "Educational and Training Requirements For Electricians" to help you jump right into what you need to do. But if you aren't quite sure if you have what it takes to succeed as an electrician, here are some things to consider to help you decide whether you want to pursue electrical work.
What An Electrician Does
Electricians work in a variety of settings, from homes to commercial buildings. Often, electricians work as contractors, sometimes independent or in association with a company; however, there are some companies that prefer to retain an electrician to maintain their electrical systems.
Most likely, your future work as an electrician will take you many places and have you engage in various tasks such as:
Installing new electrical systems
Wiring new buildings or replacing older wiring
Using a variety of tools such as voltmeters, ammeters, and other specialized kinds of equipment.
Working independently or as a member of a team, potentially also managing a team of electricians.
Reading and reviewing technical designs and blueprints
Adhering to all applicable building codes and safety regulations.
Skills An Electrician Needs
First and foremost, electricians are problem-solvers. While you don't need to know everything, it is critical that you are able to follow logical steps to determine what the problem is and apply the right techniques to solve the presented problem. Other skills that show you have an aptitude to work as an electrician are:
You have high dexterity and motion in your hands. Often, electricians need to handle small parts and tools carefully and maybe in difficult positions such as working from a crawl space or from high on a ladder.
Being detail-oriented is an essential skill. Electricians will need to follow directions or blueprints carefully and exactly, as it can be dangerous to skip steps or be slipshod.
Having a high level of flexibility is an excellent trait for electricians, as they will often work in different circumstances and job sites, even in just one day.
Talk To Electricians
To help give you insight into what it's like to be an electrician, you can always talk to an electrician. You might also want to ask if you can shadow an electrician for a day, so you can see what kind of work you would do as an electrician.
EDUCATIONAL AND TRAINING REQUIREMENTS FOR ELECTRICIANS
In the state of Utah, there is a specific electrician exam for every category of an electrician—journeyman, residential journeyman, master, and residential master. The state administers a test that is a mix of written and practical exams.
In order to qualify to take the test and become a licensed electrician, there are specific requirements and qualifications that must first be met at each level as an electrician.
Apprentice Electrician Requirements In Utah
The beginning step on the road to becoming an electrician is usually an apprenticeship. During the apprenticeship, you learn from and work with a licensed electrician who serves as your mentor and supervisor.
To qualify as an apprentice electrician, you will need either your high school diploma or GED before you begin. From there you can either attend a trade school to learn about electrical work, which will require on-the-job experience or pursue an electrical apprenticeship with a local electrical company.
You can join our team here at HedgeHog Electric and gain the verified work experience you need to progress along in your career as an electrician. The education and experience during your apprenticeship make you ready for the next level—journeyman electrician.
Journeyman Electrician Requirements In Utah
An electrician is ready to apply as a journeyman electrician after finishing an approved education apprenticeship program. There are several combinations of education and experience you can choose to progress from being an apprentice electrician to a journeyman electrician, which we have listed below in no particular order.
Option 1 – Finish a trade school program and have a minimum of 8,000 hours (4 years) of on-the-job work experience under a licensed electrician
Option 2 – Work as an apprentice electrician for 16,000 hours (8 years) and submit your verified work experience.
Residential Journeyman Electrician
A residential journeyman license requires half of the experience of a normal journeyman license, and there are also two paths to reach this type of license.
Option 1 – Finish a trade school program and have a minimum of 4,000 hours (2 years) of on-the-job work experience under a licensed electrician
Option 2 – Work as an apprentice electrician for 8,000 hours (4 years) and submit your verified work experience.
Master Electrician Requirements In Utah
To qualify for the master electrician exam, you need to have a bachelor's degree from an electrical engineering program as well as one year of licensed apprentice electrician experience or have an associate degree from an electrical trade school plus two years of experience as a licensed journeyman electrician.
Residential Journeyman Electrician
In order to become a residential master electrician, the requirement is two years experience as a licensed residential journeyman electrician.
HEDGEHOG ELECTRIC OFFERS ELECTRICAL APPRENTICESHIPS AND OTHER ELECTRICIAN POSITIONS
If you are interested in an electrical apprenticeship or need to gain verified work experience with an electrical company that will make you part of the family, contact us to learn more about our opportunities.